In December of 1993, a time which is supposed to be full of Holiday Cheer, the body of Latricia White was discovered in her bed. She had been shot six times. In the pools of blood was a child-sized shoe print, believed to belong to Latrica's long-time boyfriend's son.
Latricia and Lee "Dub" Wackerhagen had been living together for six months. They had all been seen together for Christmas and the day after – being described as a picture-perfect example of a happy family.
With the chilling discovery of Latricia's body, however, came more mysteries when Dub and Chance were nowhere to be found. This case is still unsolved. What happened on December 27th, 1993?
Kingsville Crime Stoppers is offering a reward of as much as $5,000 for information about the whereabouts of Chance, who was living in Kingsville at the time of his disappearance.
Investigators are asking anyone with information to call 1-877-553-2374.
Tips may also be submitted online to Kingsville Crime Stoppers or through the Texas Rangers' Cold Case Website.
Sources and Additional Information: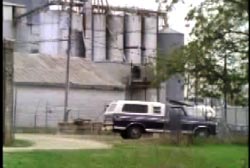 Credits and Sources:
https://unsolvedmysteries.fandom.com/wiki/Latricia_White#:~:text=Details%3A%20On%20December%2027%2C%201993,in%20her%20house%20was%20disturbed.&text=However%2C%20his%20family%20believe%20that,also%20victims%20of%20Latricia's%20killers.
http://www.doenetwork.org/cases/637dmtx.html
https://unsolvedmysteries.fandom.com/wiki/Chance_Wackerhagen
https://www.kwtx.com/content/news/Investigators-reopen-1993-Texas-murder-disappearance-case-379961121.html