5 months pregnant Kristine Kupka left a phone message for her sister Kathy on October 24, 1998. In the call she said that she was going out with the father of her baby Darshanand Persaud – better known as Rudy – to help clean his new apartment and would be back later. She never called back. One of Kristine's roommates alerted the Kupka family that Kristine never returned home.
When questioned, Rudy said that he picked Kristine up to take her to a nearby shopping mall. Rudy told the family members that he drove her to the shopping center, then waited in his car for her to return from shopping. Rudy claimed that he dropped Kristine off two blocks from her home between 3:00 and 4:00 p.m., as she wanted to walk to a nearby health food store. When Kristine's family asked him which shopping mall he had taken her to, he said he did not know and he had stayed in the car while she shopped.
Kristine has never been found.
If you have information about Kristine Kupka and/or Darshanand "Rudy" Persaud Please Contact
K.Kupka
172 Fifth Avenue, Box 230
Brooklyn, NY 11217
or call:
Detective Delassandro: 718-834-4580
1-800 577-TIPS
info@kristinekupka.com
Photos, Credits, and Sources: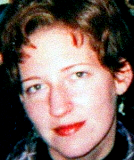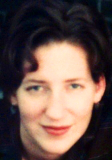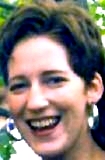 https://www.kristinekupka.com/
http://www.nypress.com/news/missingmurdered-the-search-continues-for-brooklyns-kristine-kupka-GANP1020010605306059974
https://www.nydailynews.com/new-york/break-kristine-kupka-case-ray-hope-sister-missing-college-student-article-1.176186
https://nymag.com/nymetro/news/crimelaw/features/1032/